In Honor of those who serve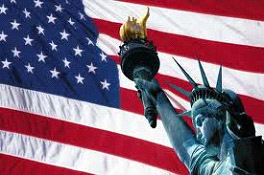 We want to honor and recognize those of our graduating class or their spouses who have served or may still be serving in the United States military. We are proud of your selfless dedication to our country and are honored to recognize your contribution. Please do us the honor of letting us know about your service by emailing:
Stacy Jeter Elliott : rickelliott2009@att.net
and providing the following information.
MHS graduate's name:
Service Member Name:
Branch of Service:
Rank:
Specialty:
Years of Service:
HALL OF HONOR
MHS graduate's name: "Kitty Bruffey" - Katherine Bradford Service Member Name: William "Bill" R. Bradford Branch of Service: Navy Rank: 3rd Class Petty Officer Specialty: Sonar Technician Years of Service: 1971 - 1977
MHS graduate's name: Danny Tannery
Service Member Name: Danny Tannery
Branch of Service: USAF
Rank: E-3 Airman 1st Class
Specialty: KC 135 Tanker Crew Chief, Flight Crew Member, 24th Bomb Wing 28th OMS, Ellsworth AFB, South Dakota
Years of Service: July 1972 - Sept 1975


It was a very unpopular time to be in the military and although we were doing our part to support the troops around the world who were in harms way fighting the war for freedom in Vietnam and Cambodia our presence here in the US shown by the media was protrayed as an act of aggression to the world. This made it one of those things that kept you from standing up and being proud of saying you served. Most of the reactions we got from being in town were being spit on, cursed, and fight's when we wore our uniforms or displayed any connection with the military so we pretty much kept a low profile when in the public. It is great to see the change in acceptance of our military today as they serve or return home from serving. We hope to see you at the reunion as it will be my first one to attend and I think it will be fun to see all us kids who some how look a bit different than we did back in the day. Take care, Dan "Danny" Tannery

dantannery@gmail.com
Layton, Utah
MHS graduate's name: John Hawley
Service Member Name: John Hawley
Branch of Service: United States Marine Corps
Rank: Sergeant (E-5)
Specialty: Aviation Ordinance on Huey and Cobra Helicopters
Years of Service: 1973 - 1979

(1) Enlisted: MHS graduate's name: Wayne Sales
Service members name: Wayne Sales
Branch of service: U.S. Army
Rank: E-4 (Specialist Four)
Speciality: Nike Hercules Missile Crewman )(16B20), Custodial Agent, Senior Ciustoidal Agent, Maintenance Crewman, USAEURA Nike Hercules Inspection Team, Team B 52nd US Army Artillery Detachment, 557th Artillery Group, 59th Ordanance Federal Republic of Germany.
Years of Service: August 1973 to December 1976
(2) Officer: MHS graduate's name: Wayne Sales
Service member's name: Wayne Sales
Branch of Service: U. S. Army
Rank: O-3 (Captain) / O-4 (Major)
Speciality: 11A/B Infantry Officer @ Fort Benning,Ga., Rifle Platoon Leader, Weapons Platoon Leader, Battallion Maintenence Officer @ 2/39 Infantry BN & 2/23 Inf Regiment @ Fort Lewis Washington, 1/23 Inf Regiment @ Camp Hovey Korea. Plus Special Operations Officer (18A) unit assignments world wide ( South America, Africa, Middle East , & Far East)
Years of Service: December 1981 to March 1991
MHS graduate's name: Lisa Sedgwick Guss
Service member: Alan Duane Guss
Branch: USAF
Rank: Captain
Specialty: R.N. in ICU Wilford Hall Medical Center
Years of Service: 18
Deceased: 12/8/99


Alan started as an enlisted man in the Army in finance, serving in Thailand. Then he was honorably discharged to attend college, becoming an LVN. He went on to obtain his RN as BSN at West Texas State University, Canyon TX (now WT A&M). We met at St. Anthony's Hospital in Amarillo. He then became a commissioned officer in USAF by his father, AF retired. We married, served at Dyess AFB, Abilene, then 1 yr tour alone in Turkey. As a family we served at Clark AB, Philippines for 3 years, where Alan was a flight nurse all over the Pacific. Then we transferred to Wilford Hall Medical Center, San Antonio, TX. Working in ICU, he was an excellent nurse, loved by all the patients, their families, and admired by other nurses. He taught many of the residents much of what they learned there. He was awarded the AF Commendation Medal of Honor, along with other honors. He was laid to rest at Ft. Sam Cemetery.